At its best, working with a designer means you get professional expertise from someone who shares your goal: to make your home extraordinary, to discover your vision, and to follow it. But many homeowners don't get this kind of help because myths about interior design can get in the way.
Designers Keira St. Claire, Allied ASID, and Dana Schwartz, Allied ASID, of ANTHONY WILDER have heard both the appreciation and the fears. Here, they share some of the common myths and misconceptions about interior design.
Myth: An interior designer will turn my home into something that's not "me" anymore.
Truth: They'll help make your home more "you" than ever before.
It's true that some designers have a look or a style. But the best interior designers will help you uncover your look and style.
This is one of the most important points for St. Claire. "I want people to know we appreciate their individual tastes and their needs. We're here to support them, not to change them."
"We don't have a single style or look that we impose," says Schwartz. "We want to discover your look, what's right for you and your home and everyone living in it—even the pets."
Myth: Build or renovate first, then hire an interior designer later.
Truth: An interior designer working with the renovation team from the start produces the best results.
Ideally, your interiors should be considered during the planning stages of building or renovating your home. This will nearly always save time and money. It is particularly true of designers who work with design/build firms, who can collaborate with the architectural design and construction teams from the initial planning stages through to completion. Whether your project is a custom home, renovation or even an outdoor porch or patio project, interior design input from the beginning can make the project a faster, easier, and better experience.
Imagine this scenario: You complete a home renovation and hire an interior designer afterward. The designer selects a beautiful wallpaper for your powder room. But to hang the wallpaper, you would have to remove the sconces that had just been installed—and that would require extra time and money.
When your architect and interior designer collaborate from the beginning, it streamlines the process and can save time and money. Rooms can even be designed around a favorite piece of furniture, such as a piano, family dining-room table or four-poster bed.
Myth: An interior designer will strip my home to the floorboards (or beyond) and bring in all new furniture.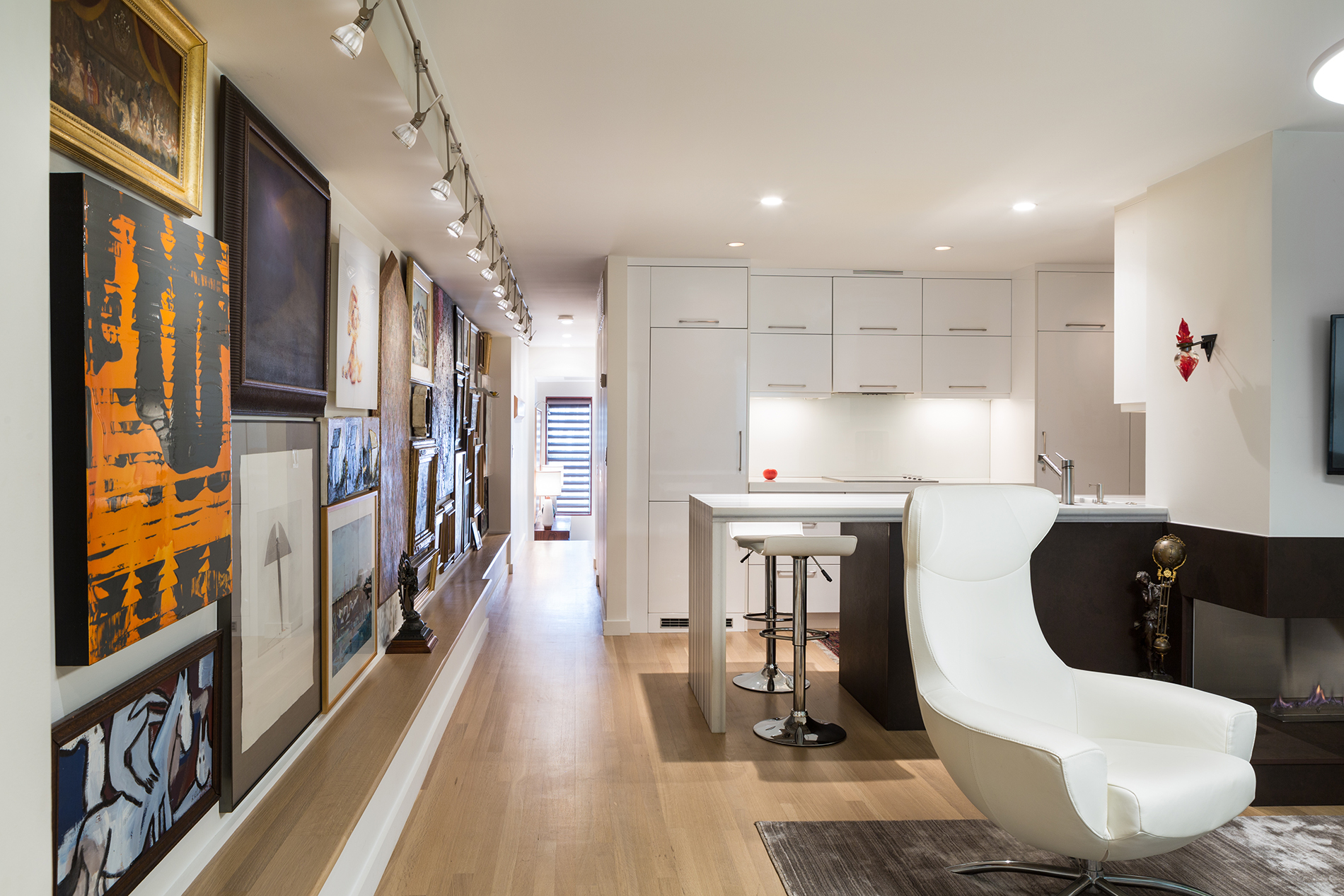 Truth: Good interior designers will incorporate your favorite items into the overall design, using them for insight and inspiration.
"People are always so happy when they point to a favorite piece and we say, 'Let's design around that,'" says St. Claire.
"Or we may spot a piece of furniture or an accessory that's being hidden by the current design and say: 'This is beautiful, let's think about designing the room or color scheme around it."
Myth: You can do it on your own.
Truth: You could do it on your own. But there are many reasons not to try to be your own interior designer. Here are a few:
1. Designers open doors—and open eyes
Designers provide access to rare items, custom and unique pieces, as well as materials, and craftspeople that make your home extraordinary. There are design and furnishing resources that only interior designers can visit or purchase from. But even if you have designer-level access, will you know what to look for? A designer can lead you straight to the best options for your space.
Another myth is that designer-exclusive sources are always expensive. Interior designers have access to materials at a range of prices and should design to your budget. Professional designers also get significant discounts which are not available to the general public … and those discounts are passed along to you!
2. A designer keeps things moving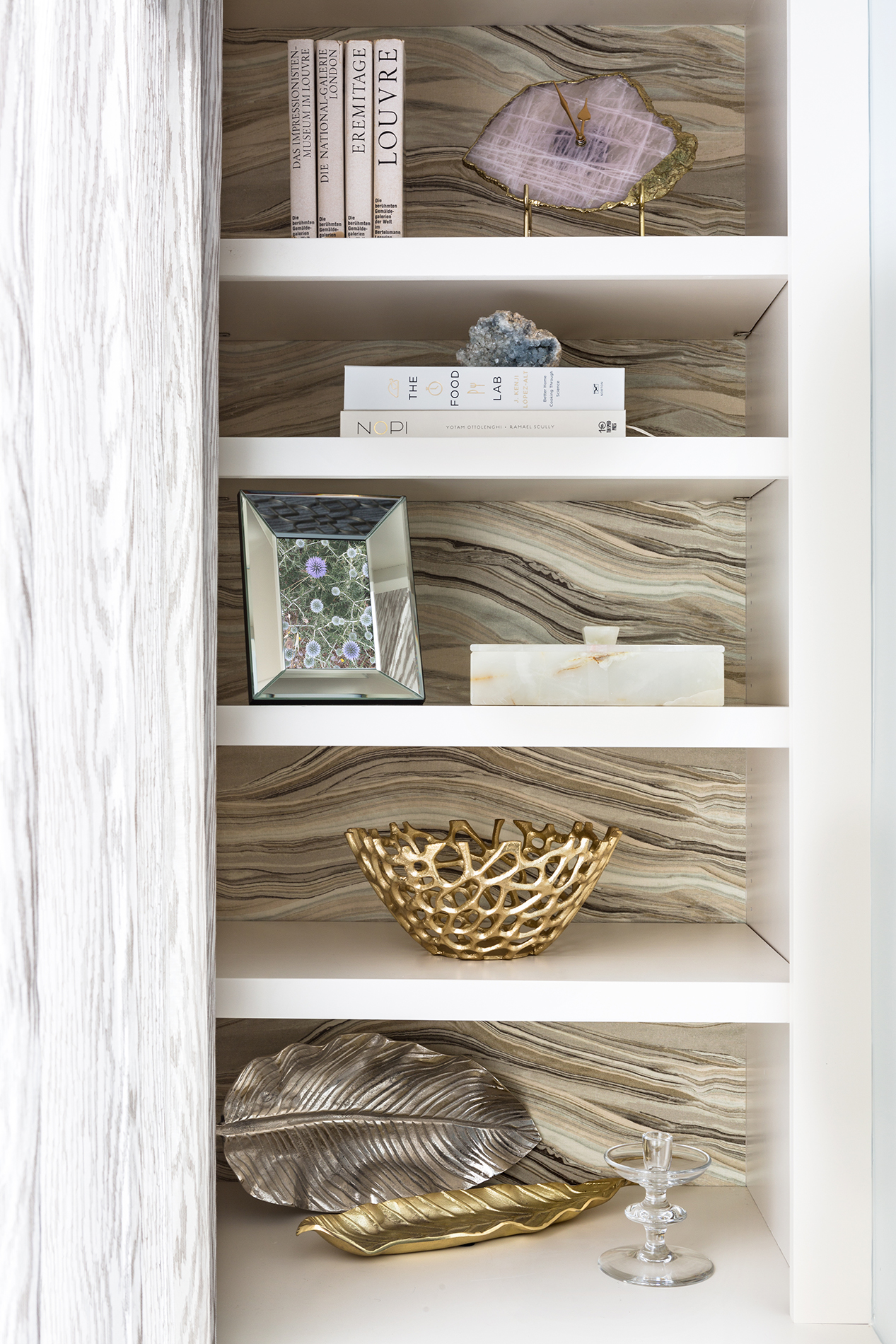 Trying to design your space yourself often makes the process considerably slower—and mistakes can slow it down even more.
"Scale is such a big issue," says Schwartz. "Proportions of rugs and window treatments are a struggle even for a homeowner with a good eye for design."
A designer will find the appropriate size for rugs and curtains, and incorporate the right fabrics, weights, textures, and accessories. Having a skilled designer by your side, keeping the project moving toward your vision, saves time and headaches.
3. Good design is timeless
Designers know not to be swayed by temporary trends or sub-par materials. Experience counts, and some talent can't be taught. But when you combine experience and talent with specialized training and professional certifications, the result is an expert with an understanding that goes beyond trends or quick visual fixes. Principles-based design lasts and inspires you every time you walk in the door—for years to come.
See more of our interior design projects here
September 27, 2018 | Categories: Interior Design