This year everyone seems to be looking for a calm and soothing space to live in, and it's the perfect time to transform your home's interiors. An interior designer at Anthony Wilder, says change doesn't mean walls have to come down. A new coat of paint can refresh your space quickly. A neutral color palette can create a serene backdrop allowing you to accessorize with a variety of colors and textures. Read on for her tips along with links to recent media coverage featuring her interior design ideas.
Tip 1: Lighter Colors = Spacious
If you paint a room a lighter color, it will automatically feel bigger. But "light" can mean different things. Even for white and gray paint colors, sample a cool and warm shade of each before making your decision.
Tip 2: Darker Shades = Cozy
Bolder colors allow you to enliven spaces lacking depth and texture. The use of color is ideal for making large rooms feel cozier and warmer. Even in beach houses, where you might assume interiors are best when light and bright, we've been asked to paint bedrooms a darker color so home owners and guests can embrace the "I want to stay in bed as long as possible!" feeling.
Tip 3: Paint Your Ceiling
Painting the 'fifth wall'—long popular in the South—gives rooms an inviting feeling. It visually lowers the height of the ceiling which works well in large rooms. It's also a great way to introduce complementary colors in your space.
Tip 4: Use Wallpaper to Add Texture
Wallpaper is very popular right now—on walls, ceilings and even as panels that turn into works of art. You can create atmosphere and depth by introducing a pattern on your ceiling or as backing to built-in shelving to add interest and texture.
Tip 5: Bring Indoor Comfort Outside
Extend the outdoor living season by accessorizing exterior spaces with varying textures and warm colors on your porch or patio this fall.
Hear from the Anthony Wilder team about making the most of outdoor spaces in cooler weather in this NBC 4 News segment with Erika Gonzalez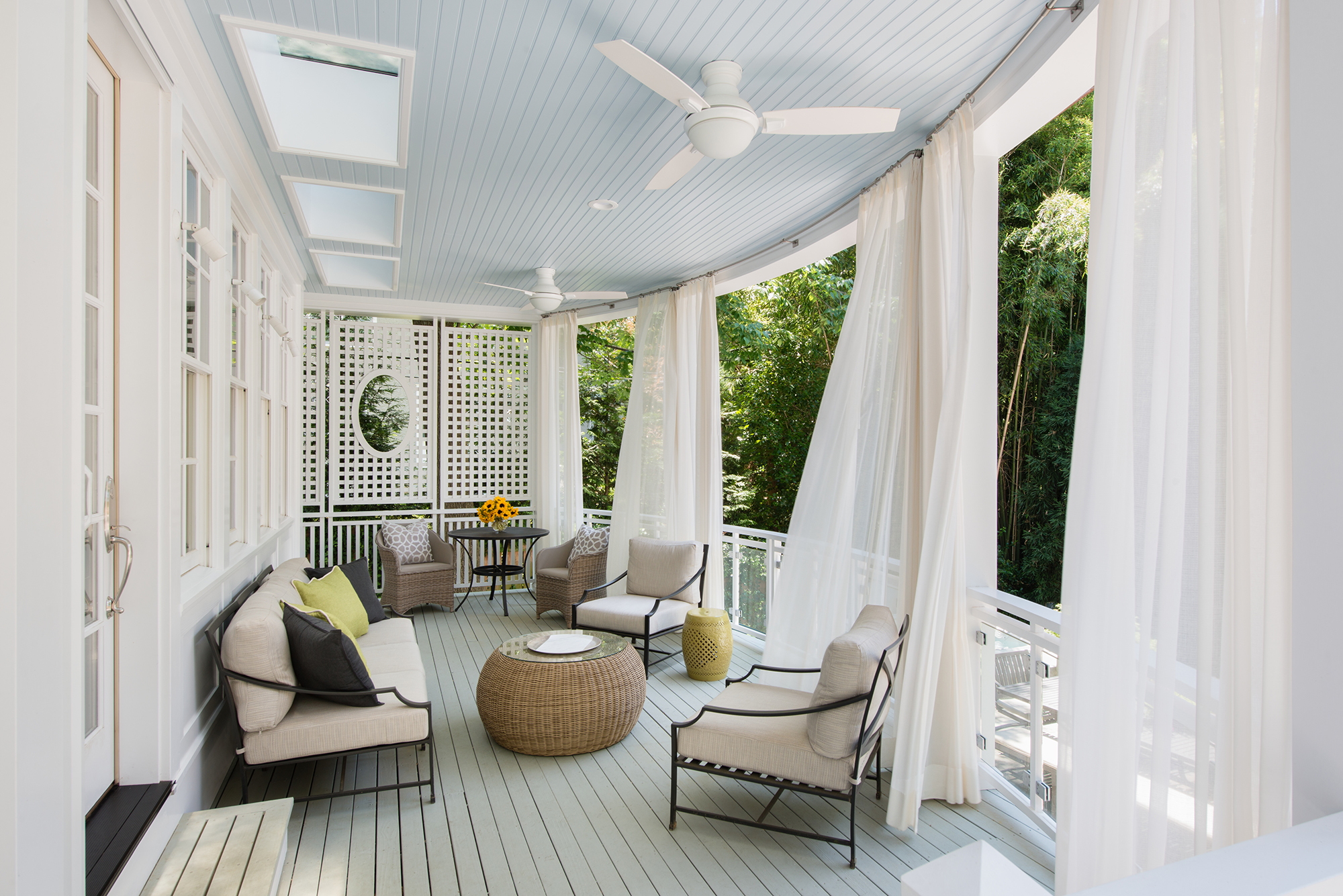 Tip 6: Find The Perfect Color for your bedroom
From natural hues to soothing neutrals, your bedroom is your sanctuary and the right paint color can set the desired tone.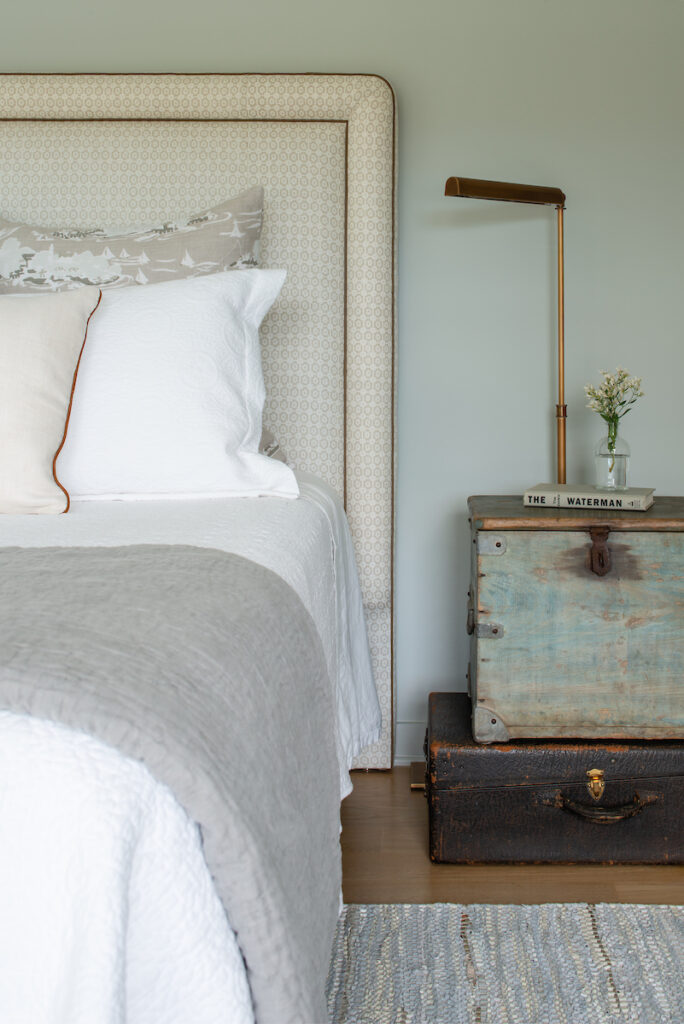 Tip 7: Make a big statement in a small space
Want to integrate a bright color or bold pattern? Start small. Go with wallpaper or a bold color in the powder room. Their small size means you can be adventurous with design. Just remember that a large-scale pattern can be hard to see in small rooms.
Learn more about Anthony Wilder interior design here.
December 17, 2020 | Categories: Interior Design