Even kitchen designers have a wish list! Shannon Kadwell, Master Kitchen & Bath Designer, says that if she could design it all over again, she'd add a beverage refrigerator to her kitchen. "It frees up space in the main refrigerator for food which makes a big difference," she says. With so many options available to personalize the space, Kitchen & Bath Designers, Shannon Kadwell and Kirsten Gable, of Anthony Wilder, offer their advice when considering your kitchen renovation.
1. Countertops
If you are looking for a durable surface, engineered quartz (such as ceasarstone or silestone) is a stain and scratch resistant, non-porous surface, making it a popular choice among homeowners looking for low-maintenance finishes. There are also a variety of countertop materials with Porcelain slabs, which can have the appearance of granite, marble or wood, are also a good option.
2. Backsplash
"A backsplash offers an opportunity to personalize your kitchen," Shannon says. Stone, subway and glass tile, as well as slabs, are easier to keep clean and come in a variety of colors and textures." One of my favorite statement backsplashes was a Potomac kitchen I designed with a beautiful calacatta black and white marble slab backsplash in a 'wave' pattern," says Shannon. Kirsten adds, "some of our clients use their backsplash as an opportunity to add a pop of color and personality to their kitchen."
3. Sinks
"In traditional homes, a lot of homeowners are looking at farmhouse sinks," says Shannon. "We're also seeing more of a modern twist with undermount sinks in stainless steel and stone or composite stone finishes." Shannon is currently designing a kitchen with a five-foot workstation sink that has two faucets, a drain in one corner, and a ledge for cutting board and bins. "These specialty sinks offer a place to prep and serve in one spot which is appealing to clients who entertain frequently" Kirsten adds.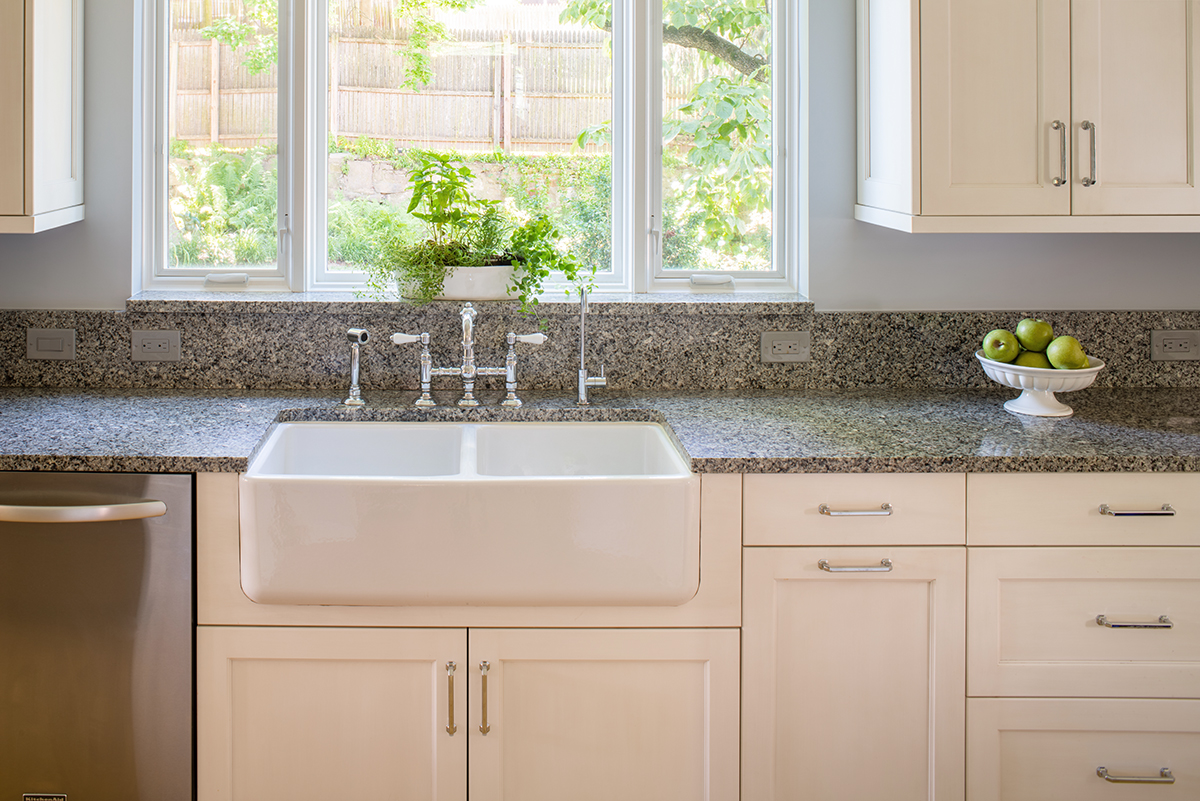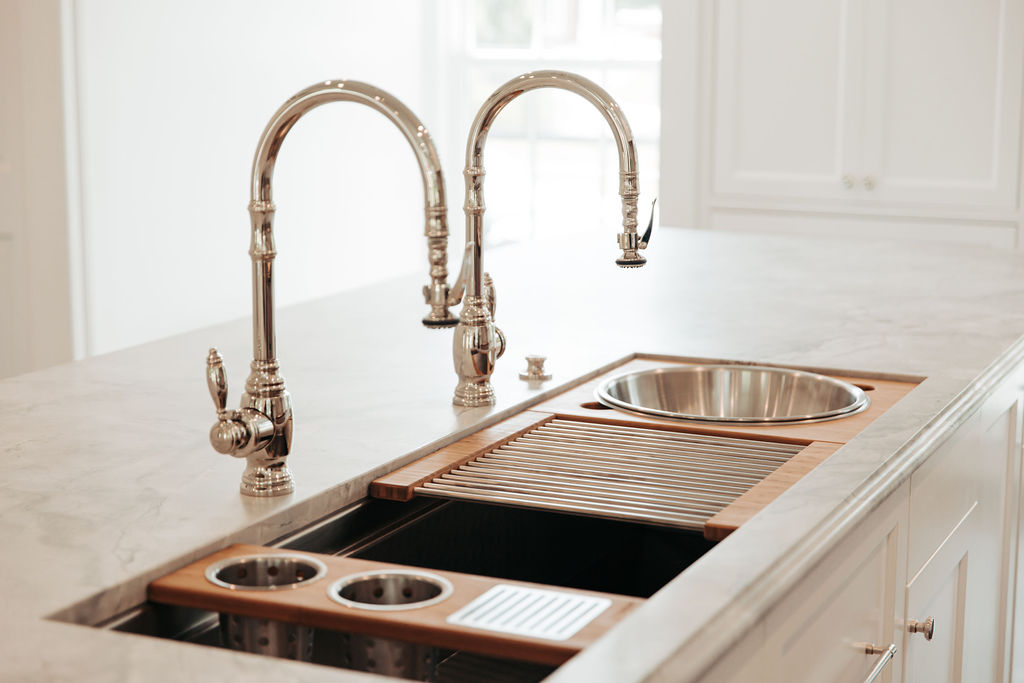 4. Lighting
Lighting is a great way to add personality to your kitchen, says Shannon, including sought-after pendants over islands. Two- or three-inch recessed lights, flush mount fixtures, chandeliers and wall sconces offer plenty options to create a statement. When doing your research, remember to consider the 3 main types of lighting: ambient, task and accent lighting.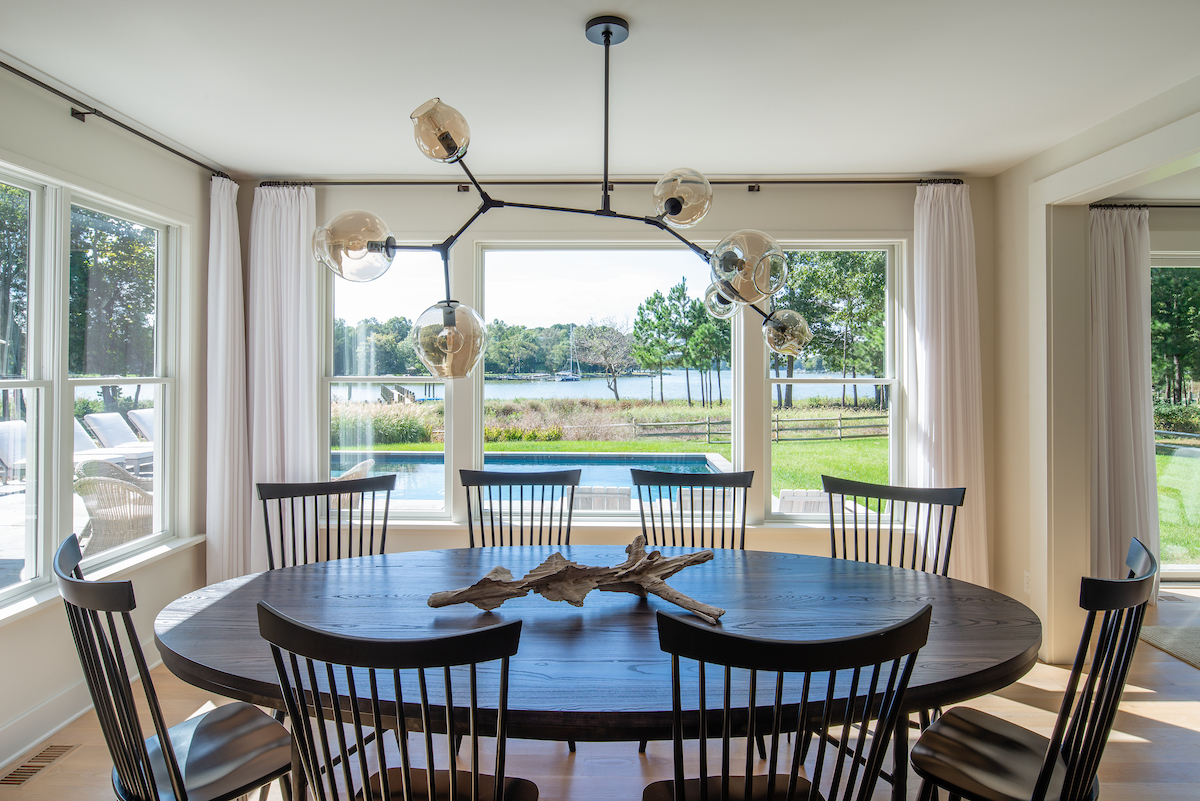 5. Range Hoods
"There is a lot more interest in custom range hood designs featuring metal or wood," Shannon says. "I love that clients are willing to take risks here." Shannon recently designed a custom hood in a black pewter finish with brass trim and rivets, which is a striking focal point in the space. "If you can dream it up, we can design and build it."
6. Dedicated Stations
Built-in stations such as coffee stations and beverage centers, whether visible or hidden, are more of a luxury item. Many homeowners are opting for family-friendly beverage stations that include a multi-functional beverage refrigerator. "It can be used for adult drinks for parties and for the children during the week," Kirsten says. "We also get requests for separate freezer drawers for overflow storage when planning a party, which are great for people who like to entertain" Shannon adds.
7. Custom Storage Solutions
The goal is to reduce visual clutter, and for many, custom storage solutions can make a big difference in the way their kitchen looks and functions. Depending on how often a small appliance is used, for example, "we can design an extra deep appliance garage for frequently used items or a deep cabinet or drawer if it's used weekly or less. That way, the appliances are accessible but out of sight," Shannon notes. "Clients love the idea of hiding things, but we have to look at the function, too," Kirsten adds. "For some, it's 'out of sight, out of mind,' so you'll need to evaluate your situation and the way you and your family use the kitchen to determine the solution that is right for you."
Find more tips and stories for your kitchen renovation on our blog.
April 22, 2020 | Categories: Kitchen